[WE ARE TAIWAN - Hello VIETNAM! ]
First of all, Tung Ho Steel would like to sincerely thank for the opportunity to be allowed by the Vietnamese government to work and contribute the value of its environmentally friendly construction steel products, contributing to the urbanization process of the society. Vietnam Association in the present and in the future, in the context of issues related to environmental protection, especially steel production. In the eyes of Tung Ho Steel, your Vietnam is a country with friendly people - sociable. Vietnam is a country with great historical values, marked with outstanding achievements, and is dubbed the gold and silver forest when it is named by the world.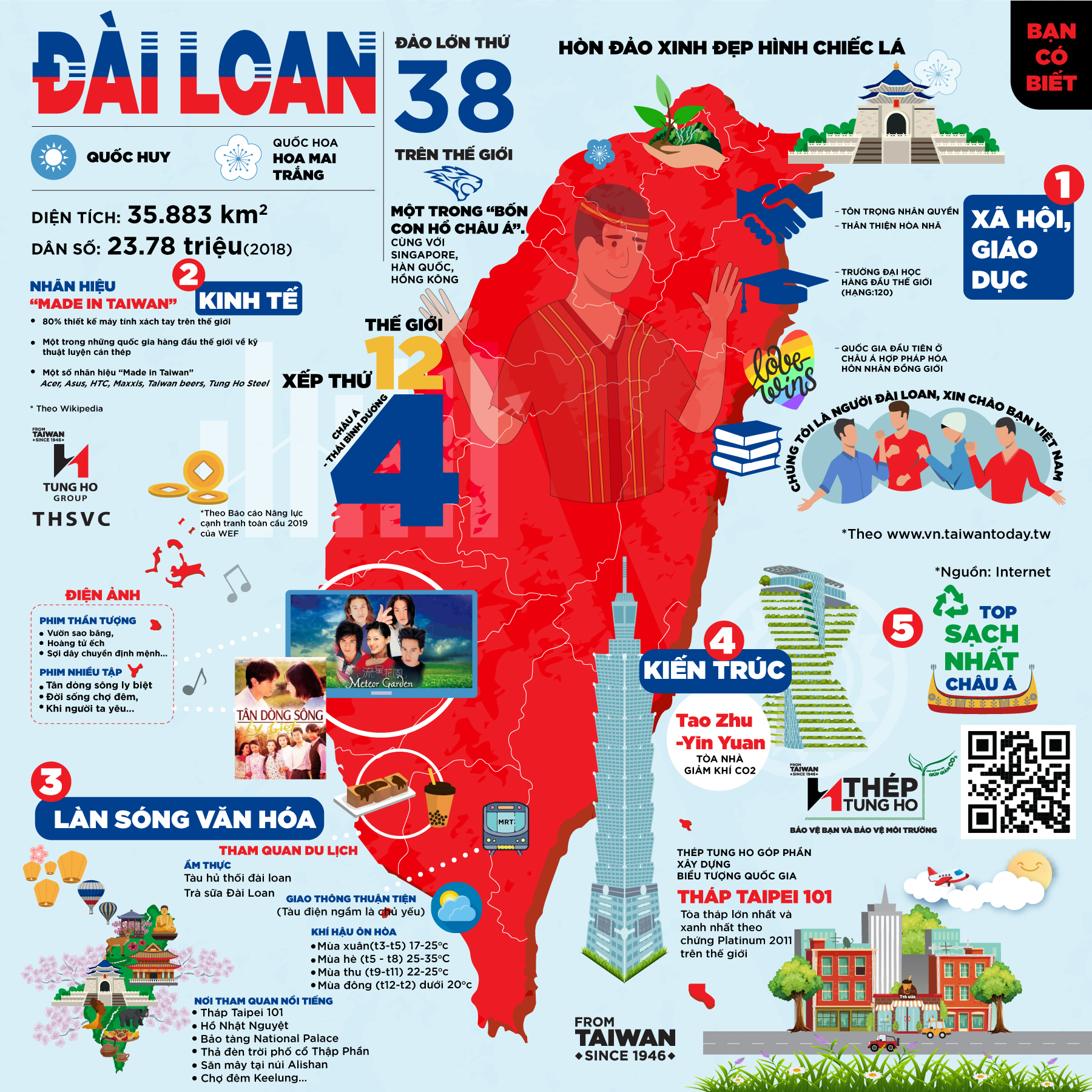 Everywhere, to have a prosperous country, it is thanks to the sacrifice and dedication of everyone, those of the previous generation and those who are preserving for future generations, from Small to large, a child's hand also makes an impact. We always have something to be proud of when it comes to our country, not on one side but on the other. With Tung Ho Steel, we too, have been growing and growing for the past 55 years, on a beautiful island called Taiwan, experiencing hundreds of earthquakes every year but with extraordinary energy in our thinking. with a vision of constantly learning and growing every day in harmony with the development of the world. We have also made important achievements along the way, becoming one of the Four Tigers of Asia, alongside the countries of Singapore, Korea and Hong Kong, along with the natural beauty that attracts you. Vietnam and citizens around the world visit increasing year by year. According to Internationals (www.internations.org), Vietnam and Taiwan lead as one of the two places worth visiting in 2019. As Vietnamese, we all know why Vietnam attracts citizens. The world came like that, what about Taiwan? We invite you to take a look at some of the highlights below about our beautiful leaf-shaped island.
[Vietnam Tung Ho Steel]
#taiwan #vanhoadailoan #theptunghodentudailoan