World Environment Day 2021 - "Ecosystem Restoration"
June 4, 2021 - Tung Ho Steel Vietnam
According to the Ministry of Industry and Trade of Vietnam-(www.moit.gov.vn) - In 1982, Vietnam participated in World Environment Day, and in the following years, Vietnam also took part in other environmental protection related activities such as: World Water Day, World Meteorological Day, Earth Hour... aim to respond to climate change and protect our Planet Earth. This shows a spirit of ecological environment protection in a developed society, where we live every day has a direct impact on health - spirit and the advancement of society.
Environmental events in the community focus on: Providing knowledge - information, along with awareness-raising actions to help people proactively protect themselves and protect the environment as advanced countries in the world have been doing. The participation of people in the process of environmental protection has a great significant impact on the reduction of CO2 emissions.
Environmental protection activities at the enterprise level are instructed to save natural resources in the production process, limit damage to the environment, effectively use energy sources, and increase the use of renewable energy. generation, clean energy, green production, waste reuse and recycling, anti-plastic waste, water resource protection, meteorology, wildlife...
From the people's perspective, environmental protection actions are implemented through the separation of waste at source; use materials from nature, limit the use of pesticides and leave the packaging in the prescribed places or give it to recycle companies, limit the use of plastic and plastic bags, limit the waste food and drink, plant a lot of trees, turn off the engine when stopping at red lights, protect water sources, give priority to using recycled products.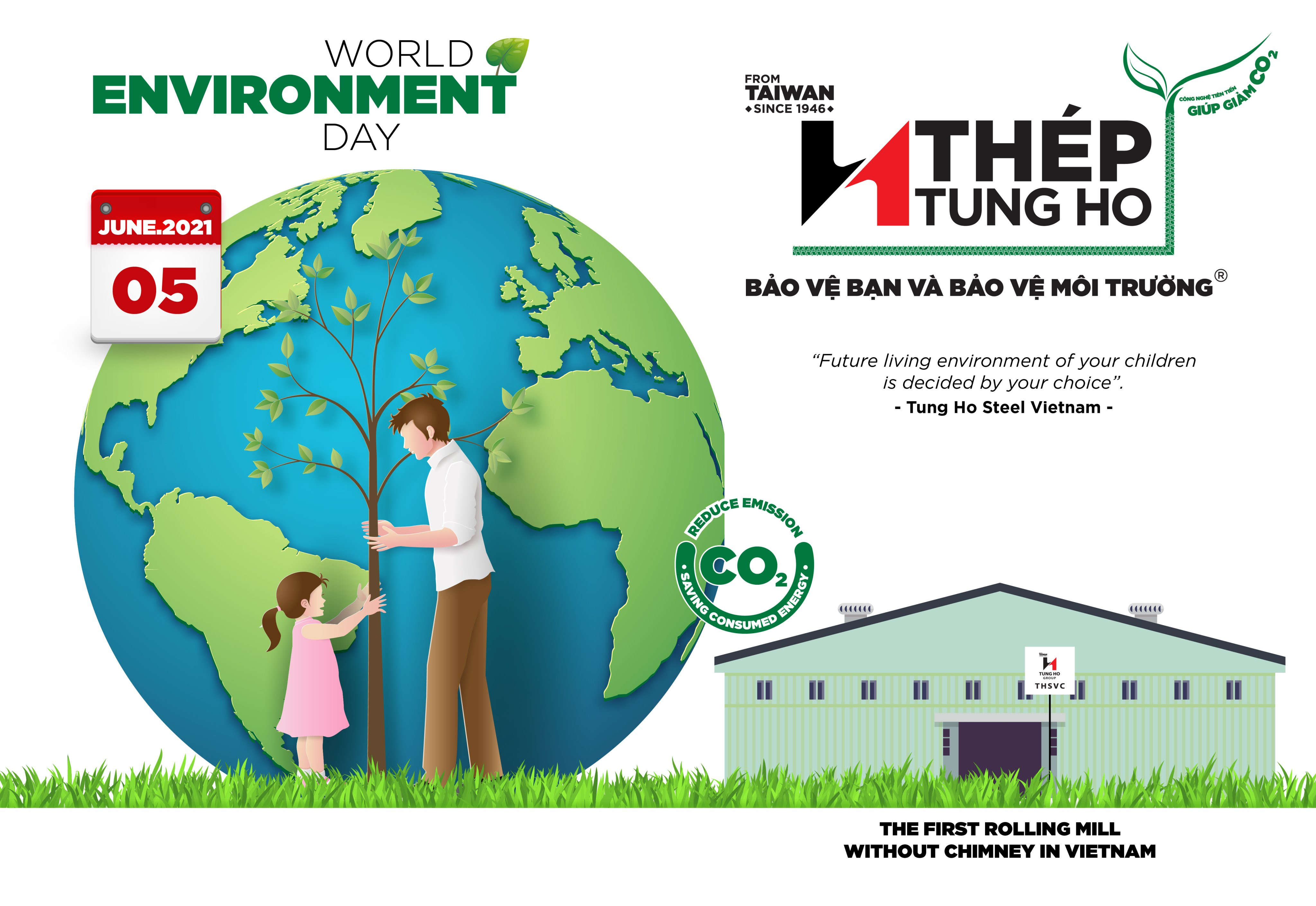 The theme for World Environment Day 2021 is "Ecosystem Restoration", which expresses the urgency in the global environmental protection activities. The role of the community towards green living is more important than ever. We - humans, are part of the ecosystem, the safety of the ecosystem is our own safety. Joining hands to protect the environment every day is an action to protect the health, economy, and development of individuals as well as families.
#worldenvironmentday #protectyouprotecttheenvironment
#greenconsumercommunity