Tung Ho Steel Is Friendly To Vietnam
On March 19, Tung Ho Vietnam Steel Co., Ltd (THSVC- under Tung Ho Group - Taiwan) launched safe steel products.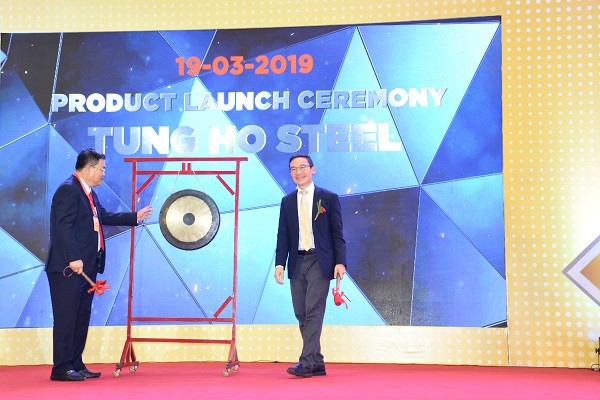 Tung Ho - THSVC Steel factory is located in Phu My II - Ba Ria Vung Tau Industrial Park. Mr. Huang Bing Hua, Chairman of Tung Ho Steel Company in Vietnam, said that the project received a lot of attention from businesses in the industry as well as local authorities in Ba Ria Vung Tau province, because Tung Ho Steel was brave. apply many new solutions to steel production activities.
Environmentally friendly factor is expressed in the idea of ​​building a factory system, especially the process of modern Danieli system - Italian technology, which helps reduce CO 2 emissions into the process. manufacturing.
As shared by Mr. Huang Bing Hua - Chairman of Tung Ho Steel Vietnam, the total investment capital of Tung Ho steel factory in Vietnam to date is more than 300 million USD. Officially entered Vietnam market in early 2016, after Tung Ho Steel Corporation - a professional steel manufacturer with more than 50 years of experience from Taiwan - bought 100% ownership of Fuco Steel Corporation. lost in Ba Ria Vung Tau province, and established THSVC.
Inheriting the socially created values ​​that Tung Ho Steel Corporation has achieved in Taiwan, THSVC is determined to build a factory in Vietnam to share these values ​​with the Vietnamese. "We make every effort to minimize the negative impact of steel production on the environment," Huang Bing Hua emphasized. So far, THSVC is the only steel company in Vietnam to participate in the WSA's Climate Action Program (Climate Action Program) of the WSA (World Steel Association).
To ensure the safety of users, this enterprise has established a radiation screening system for input waste and finished products, which has been tested and certified by the Vietnam Nuclear Research Institute.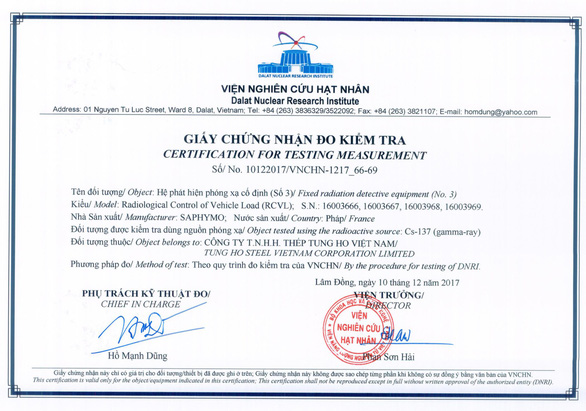 Also with the goal of protecting the environment, THSVC has built a factory using raw materials to produce steel from scrap iron sources, absolutely not exploiting iron ore from nature - not destroying the environment, this is a solution in the modern steel manufacturing industry. By means of rolling continuous casting, using sensors to heat to melt steel instead of furnace tradition, thus saving 60% of energy fuel, but also reduce 75% of CO 2 and Other toxic emissions are released into the environment. This is also a mode of production following the modern trend that is encouraged to apply globally.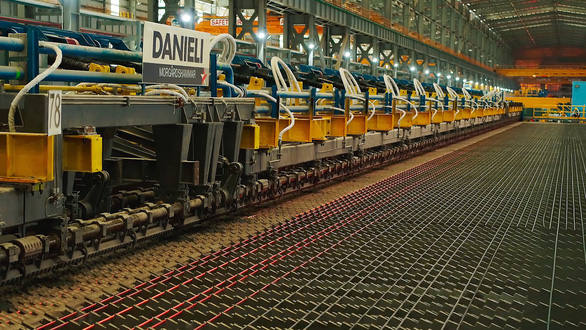 Mr. Huang Bing Hua said that the daily source of waste is a valuable source of steel industry. Each year, the world consumes 1.6 billion tons of steel and produces 600 million tons of scrap, which is a quality and high value raw material mine. By using new steel smelting technology, THSVC became the first smokeless stainless steel rolling mill in Vietnam.
After 3 years of investment in building and setting up the system, Tung Ho Steel has officially brought THSVC construction steel products to the Vietnamese market.